Abstract
Nowadays, through all the efforts of the Chinese doctors and citizens, the COVID-19 breakout had been controlled effectively in domestic China. However, as the backbone of Chinese medical industry, ANKE always stand in the front row of the COVID-19 battlefield, and never stop the rescue and subsidy for the frontline institutions. During the epidemic period mobile (vehicle-mounted) CT had become very popular CT solution to instead of traditional CT testing ways in some badly infected areas because of the effective, convenient and flexible characteristics. In March, ANKE's "Tianlu" reached Shenzhen Emergency Center, and we made another contribution to the COVID-19 battlefield.
"Tianlu" which means the Fairy Deer in Chinese language, and it is also a homophonic with another Chinese word, Tianlu. The full meaning of "Tianluthe mythical beast that wiped out disasters and prevented plague diseases from disturbing the world. Tianlu is like a deer and has a long tail. It also known as "provocation", which can avoid evil and eliminate ominous. The reason why ANKE gave the name to this vehicle-mounted CT, because we hope our machine can help all the affected patients and all the medical workers to conquer this COVID-19 breakout.
The contribution of ANKE's "Tianlu" Mobile (vehicle-mounted) CT for the COVID-19
Except the shelter CT, during these days, ANKE had released a new CT solution to assist the COVID-19 breakout. (Click here to know more about ANKE's shelter CT solution: (https://www.linkedin.com/posts/shenzhen-anke-high-tech-co--ltd_the-coronavirus-battlefield-anke-is-on-the-activity-6639218070529368064-aDsO). On the date of 13th of March in 2020, ANKE had delivered a "Tianlu"vehicle-mounted CT to Shenzhen Emergency Center. The "Tianlu" vehicle mounted CT had gathered all the innovative technologies to achieve "efficient turnkey" action to assist epidemic area. This new action means ANKE's CT diagnosis has expanded from in-hospital inspection to pre-hospital inspection, enabling emergency and first aid to complete scanning and triage in the first time. Strengthen the construction of hospital emergency system.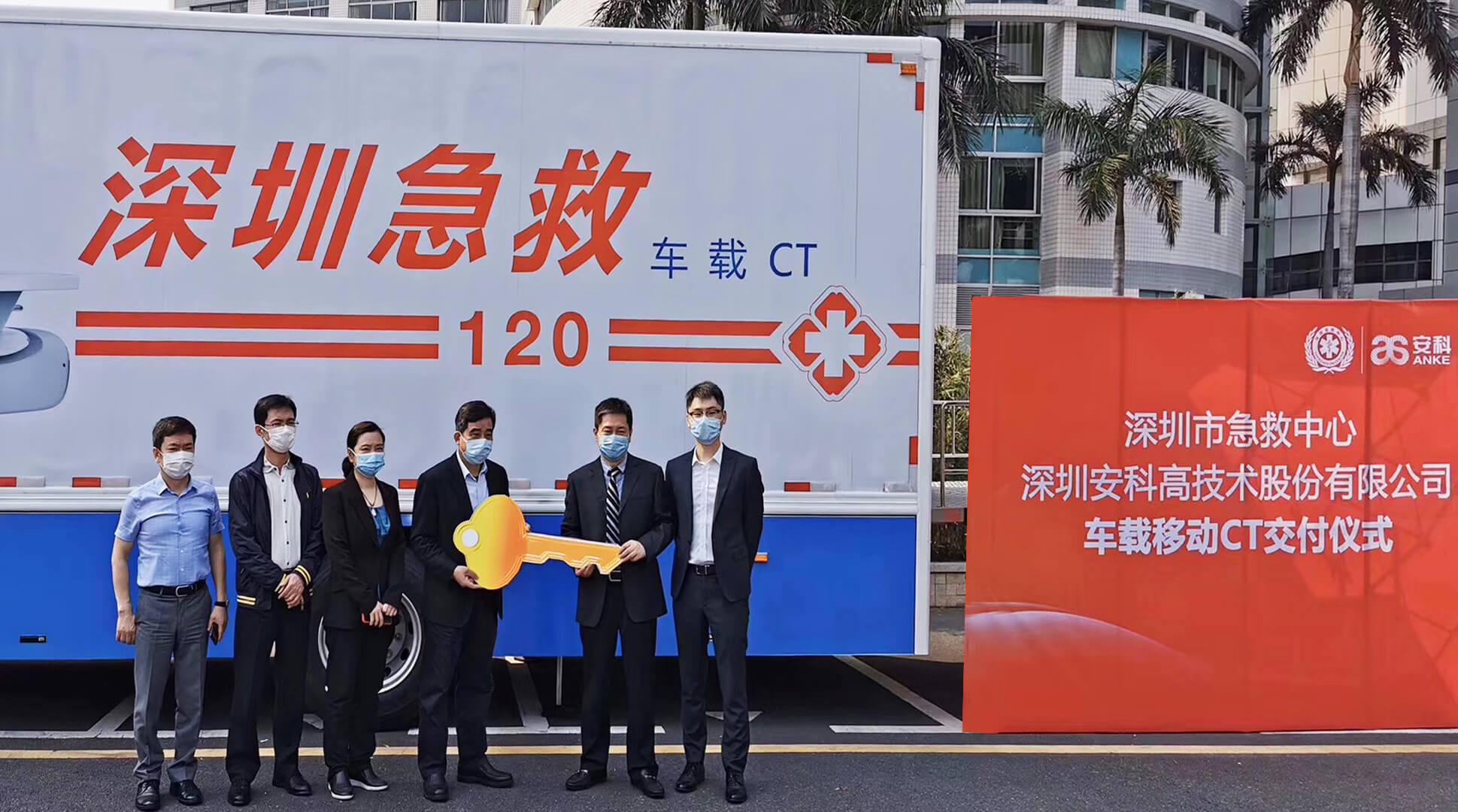 In the battlefield of COVID-19, ANKE's "Tianlu" vehicle-mounted CT reached to Hubei, Henan, Guangdong and other places has been widely used throughout China. It provided professional and high-quality medical imaging testing services for many suspected patients in epidemic areas.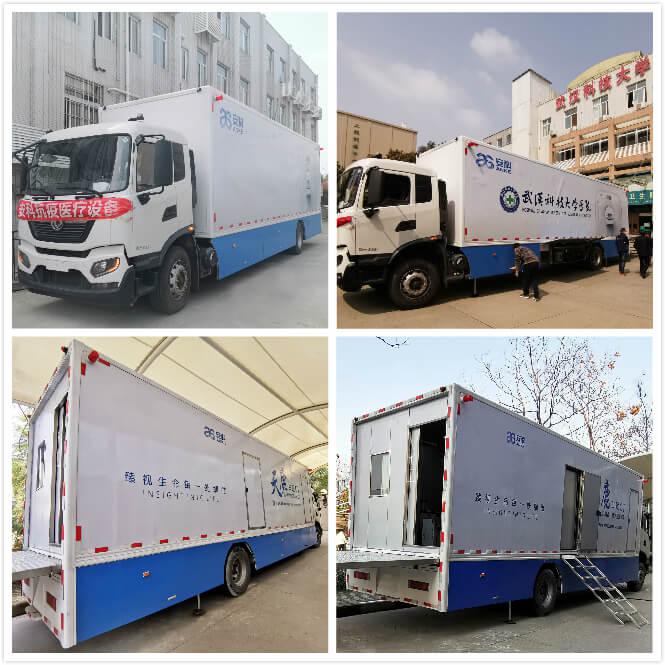 In some clustered epidemics and centralized isolated areas, ANKE "Tianlu"can obtain patient images in real time nearby and remotely read and diagnose by professional doctors, which greatly reduces the risk of epidemic spread and cross-infection, and changes with new technical scenarios. The COVID-19 has achieved a staged victory with 3 months hard work of all the Chinese people. Thanks for the all the efforts from the medical workers in the frontline. In the battle against epidemic prevention without gun smoke at that time, A comprehensive victory is imminent.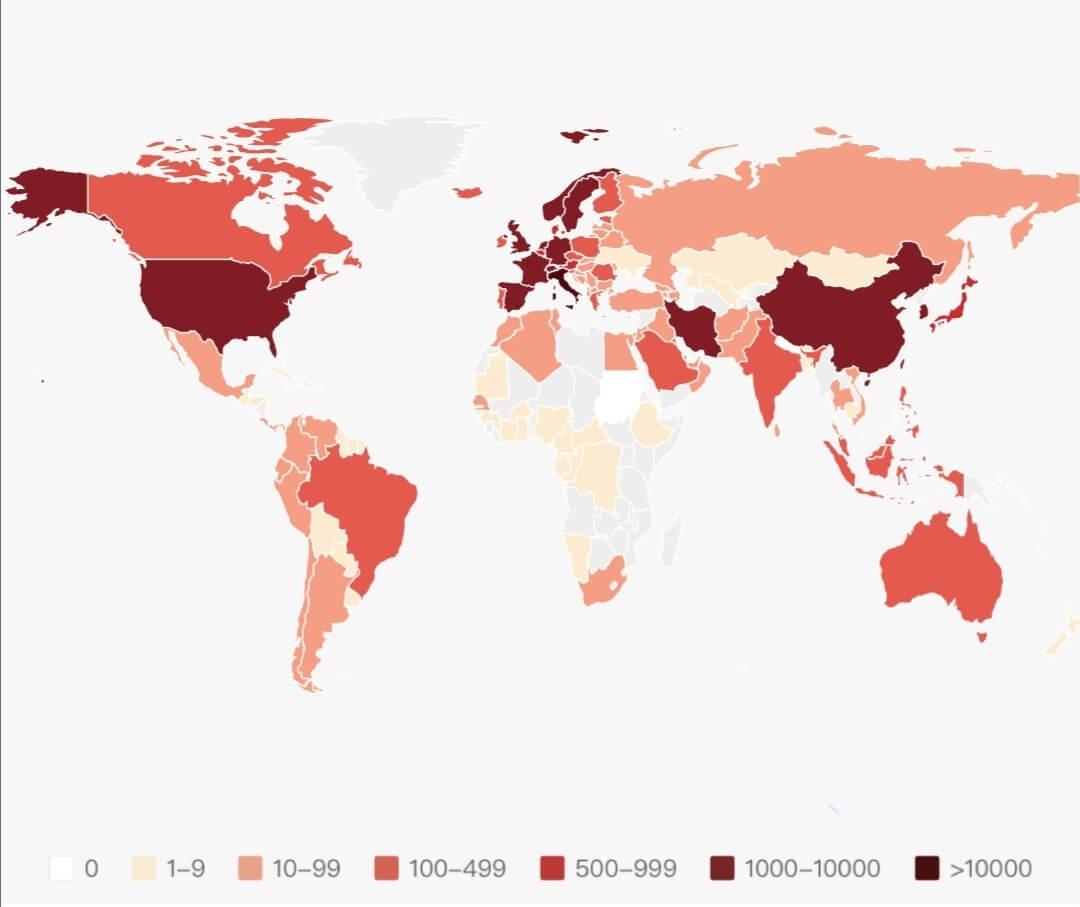 Until now, the total confirmed diagnosis population had reached almost reached 90 thousand, the COVID-19 had covered almost every continent in the word, some countries in East-Asia, Europe and Middle East had affected terribly, such as Italy, South Korea, Iran, Germany and France, Japan etc. How to fight against the COVID-19 had become a global subject. Firstly, the diagnosis of the lung scan is a very effective testing way by now. Also, under the COVID-19 breakout, with the limited medical resources, the vehicle-mounted CT had become a good choice and diagnosis solution.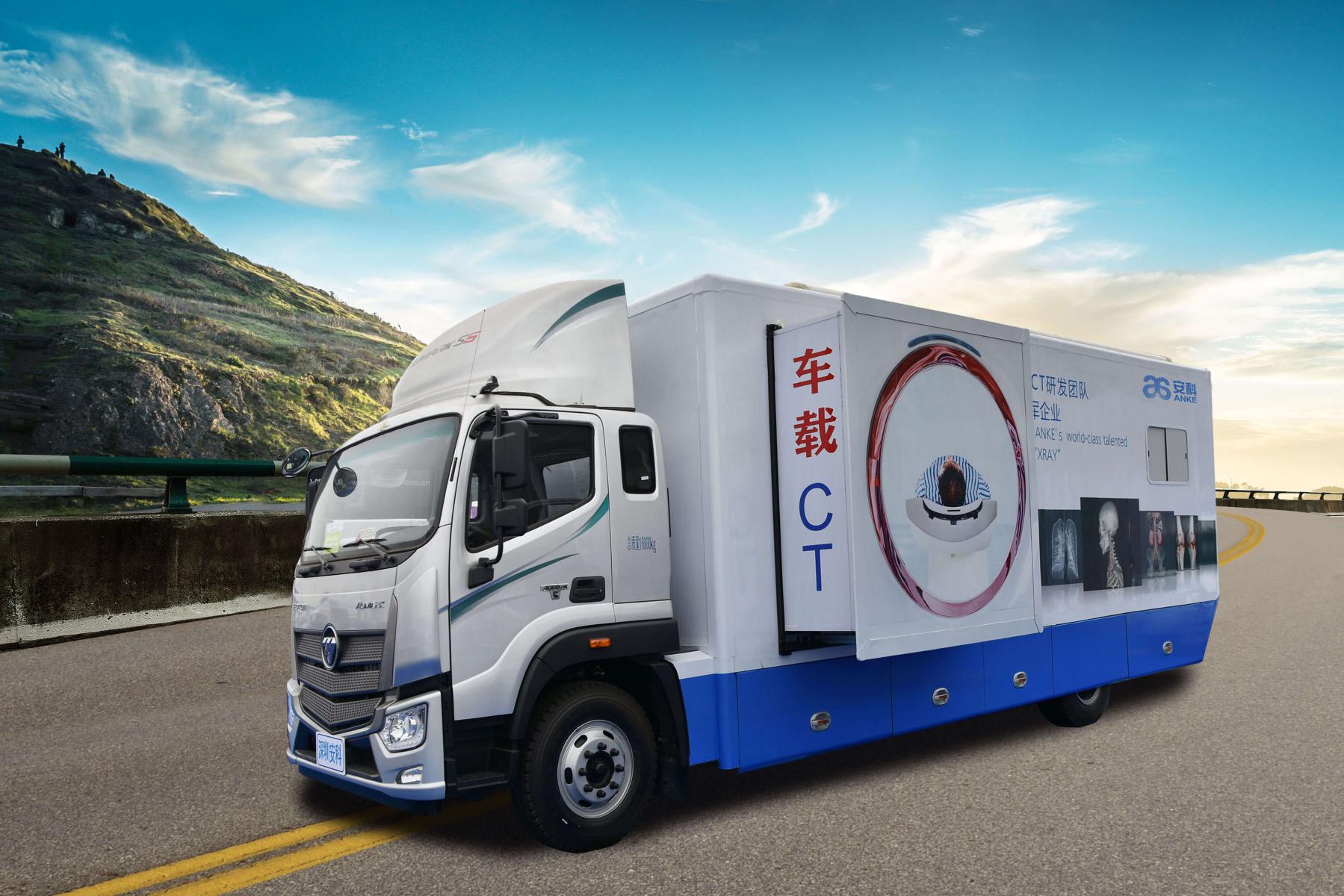 The necessity of choosing vehicle-mounted CT
In recent years, the vehicle-mounted CT solution become more and more popular because of the advantages such as flexible, convenient and safe. Firstly, because it can be installed inside a truck, so the medical staff can drive the car anywhere at any time to operate the CT testing; Moreover, it can provide the whole body scanning with fast speed and low dose; In addition, it has very easy operation, it can be just plugged in while you want to use it. Last but not least, it has very large capacity battery. It can scan up to 30 patients before the battery runs out.
1. In Chinese domestic market, CT imaging is one of the important diagnostic bases for Coronavirus testing, and the CT scanning will become more and more popular in worldwide. Besides, the successful testing experiences can be used to help ANKE's global friends.
2. With the rapidly increase of COVID-19 cases in the world, most medical workers have to face a rigorous problem that the hospitals and other medical resources will insufficient. The vehicle-mounted CT can assist the hospitals to relieve the pressure from insufficient medical resources.
3. Another advantage of vehicle mounted CT can not only quickly and flexibly improve the diagnosis and identification of COVID-19, but also avoid cross-infection caused by shared detection equipment. Therefore, it's safer for the traditional CT testing, especially under the epidemic atmosphere.
4. In the event of a sudden disaster, mobile CT can directly reach the scene to carry out rescue. At present, it's a best choice specially designed for emergency and SOS situation.
Why choose ANKE's Mobile (vehicle-mounted) CT - Humanized, intelligent, and accurate integration.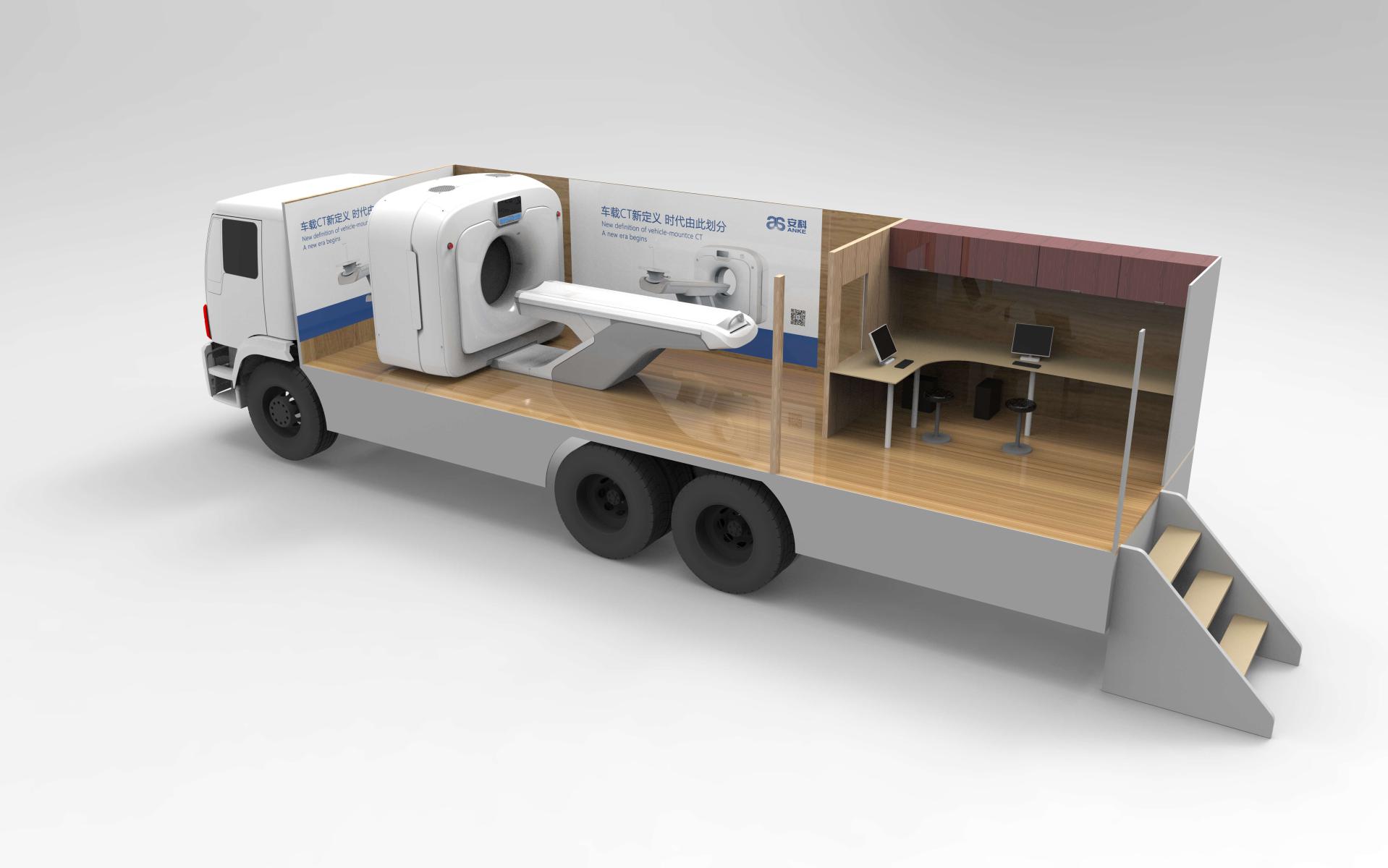 As one of the mature CT emergency solutions, ANKE "Tianlu" vehicle-mounted CT is flexible and can achieve rapid deployment in emergency situations, which is equivalent to a mobile hospital CT room. In order to minimize the labor intensity of operators and reduce contact with patients, ANKE Vehicle CT also provides multiple scanning bed control technology and patient positioning solutions, which can complete patient positioning and scanning without contact or only little contact. At the same time, the dual-channel design of effectively isolated patient doctors is used to avoid cross infection at the source.
Advantages of ANKE's Mobile (vehicle-mounted) CT
1. Unique Opti-wave detector.
This detector can greatly improve the signal-to-noise ratio of the image. The high-definition low-dose platform can use a lower radiation dose to obtain stronger detection of small lesions.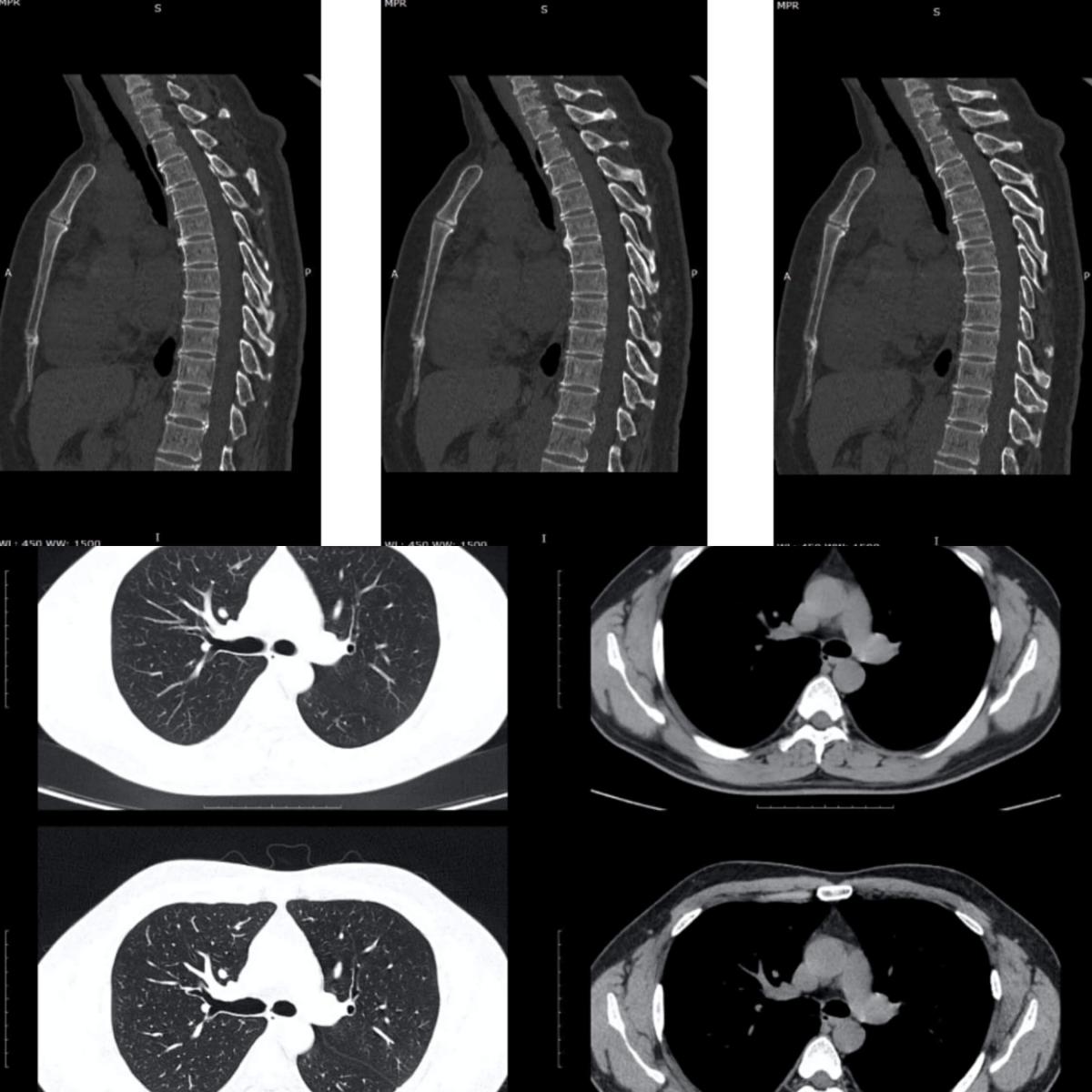 2. Ingenious vehicle-mounted energy dissipation design.
This design not only allows stable operation in extreme environments, but also smoothly passes through complex roads to ensure that CT maintains stable and reliable quality during driving.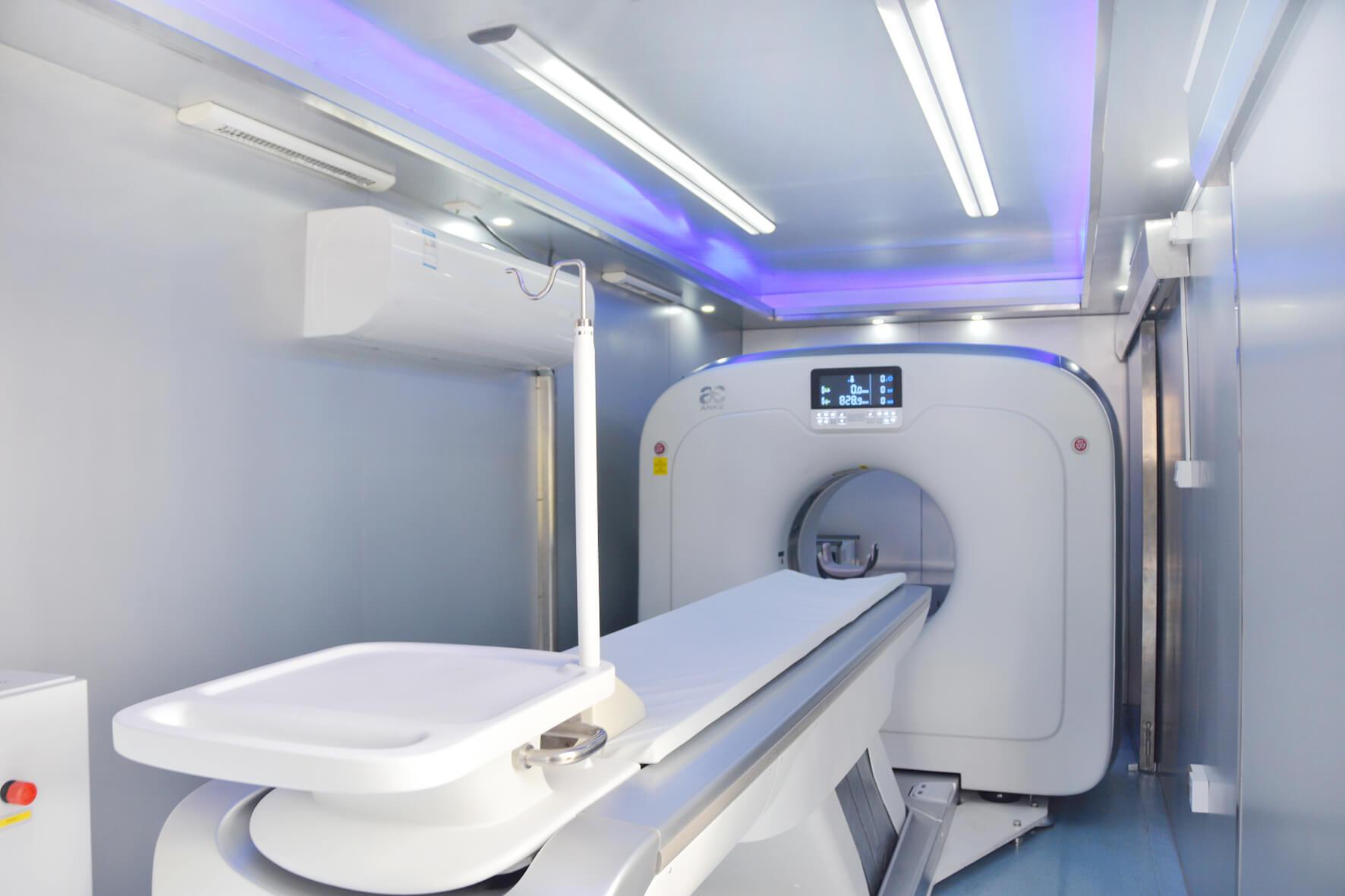 3. The large capacity power-supply battery.
The power supply design scheme allows users to perfectly achieve 42 kW high-power free working supply. In some emergency places without very stable electricity supply, the secondary energy storage battery can support at least 30 scans.
4. The fast scanning speed and high definition.
The acquired images can be remotely consulted on the cloud platform through 5G transmission, which greatly improves the accuracy of the diagnosis and evaluation of COVID-19, and greatly improves the treatment rate of early mild patients.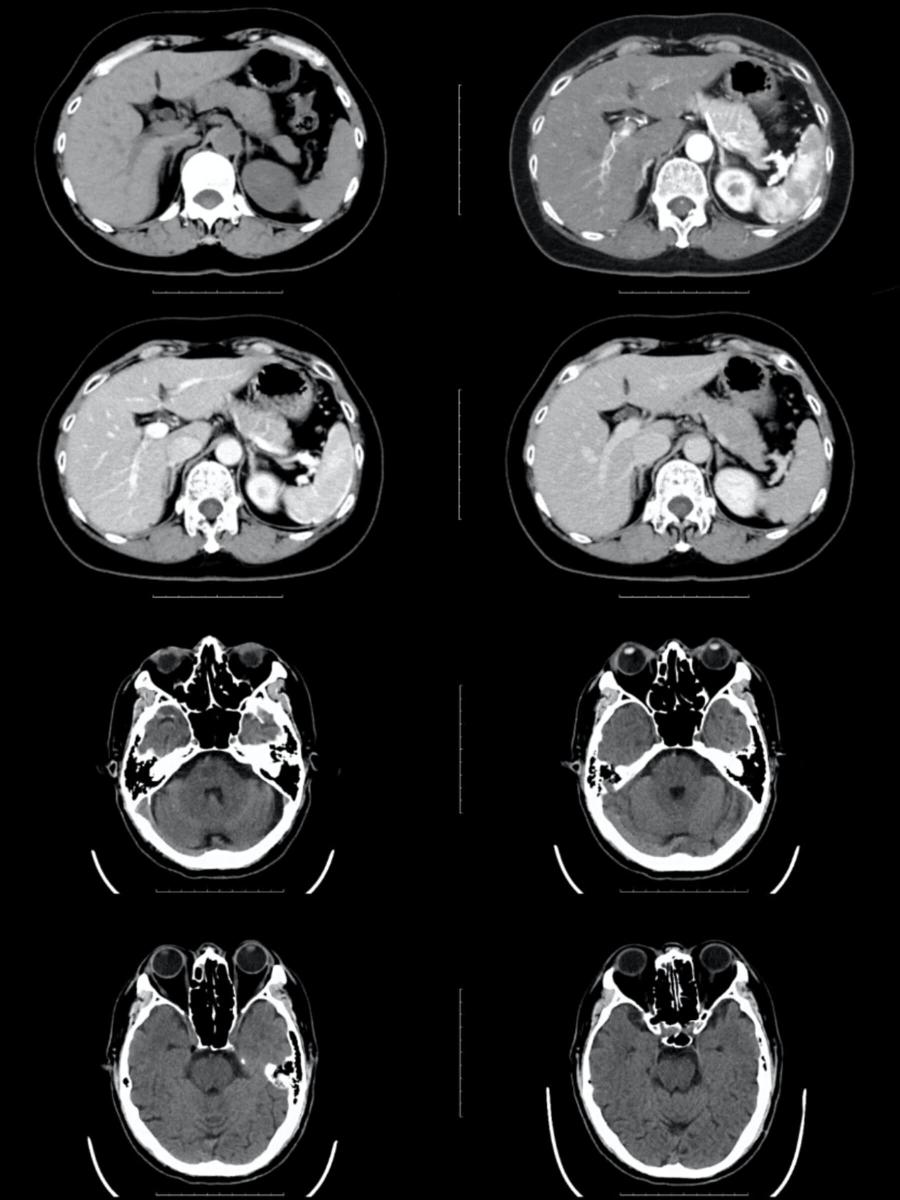 "Tianlu" vehicle-mounted CT adopts ANKE's new precision technology platform CT, which has the advantages of high image resolution, fast scanning speed, low radiation dose and more comprehensive functions. It can quickly realize the accurate positioning display of the two-dimensions and three-dimensions, which is conducive to the doctor's rapid and accurate diagnosis, and also more conducive to the doctor to formulate and evaluate the treatment plan.
ANKE, we have been committed to providing the best medical services to all human beings. Let's work together to win this smokeless COVID-19 war!